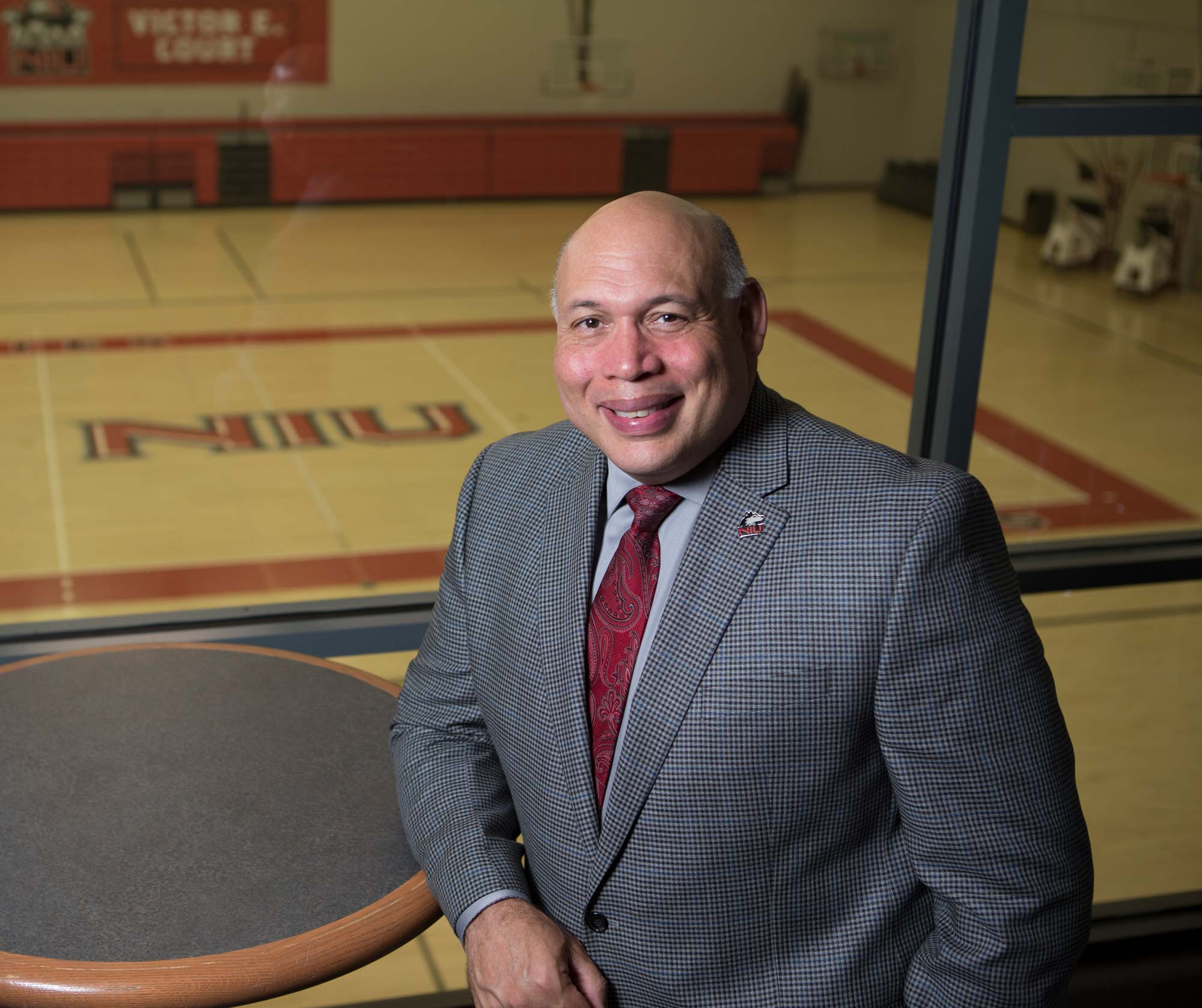 Hello Huskie Nation,
What a time to be a Huskie! College athletics continues to grow and evolve, and our student-athletes continue to step up and compete at a championship level.
The transfer portal and continued efforts around name, image and likeness (NIL) opportunities have helped every one of our programs move forward, and that has translated to success in the classroom, in competition, and in the community. We found a new radio home with our flagship station 94-9 WDKB and partnered with Opendorse to provide NIL opportunities and education to our student-athletes.
Nearly 50 Huskie student-athletes received academic awards and the department posted an incredible 3.28 GPA for the fall term, marking the 19th consecutive semester with a collective GPA above 3.0.
We welcomed new head women's soccer coach Michael O'Neill and women's volleyball coach Sondra Parys to the Huskie family and strategically positioned our men's soccer team in the competitive Missouri Valley Conference. 12 student-athletes participating in a fall sport received All-MAC honors as well, rounding out a remarkable start to the year.
Huskie Football continues to make an impact on our local community, and broke a Rockford Area Habitat for Humanity record over the summer with 151 volunteers working in a single day! Our Huskies also volunteered at Feed My Starving Children and with countless other organizations.
As if that wasn't enough, Huskie Nation also stepped up and broke ANOTHER record, raising $1,055,100 in one week during Huskies Invest. Because of all of you and your loyal support, we can continually provide a championship experience for all Huskie student-athletes and make strides with many of our ongoing facilities projects.
It goes without saying that your loyal support of NIU Athletics, be it through season tickets or Huskie Athletic Fund membership, makes an impact on the lives of our student-athletes. Thank you for being with us through thick and thin, and I can't wait to make more Huskie memories with you in 2023.
GO HUSKIES!
VP/DIRECTOR OF ATHLETICS AND RECREATION
SEAN T. FRAZIER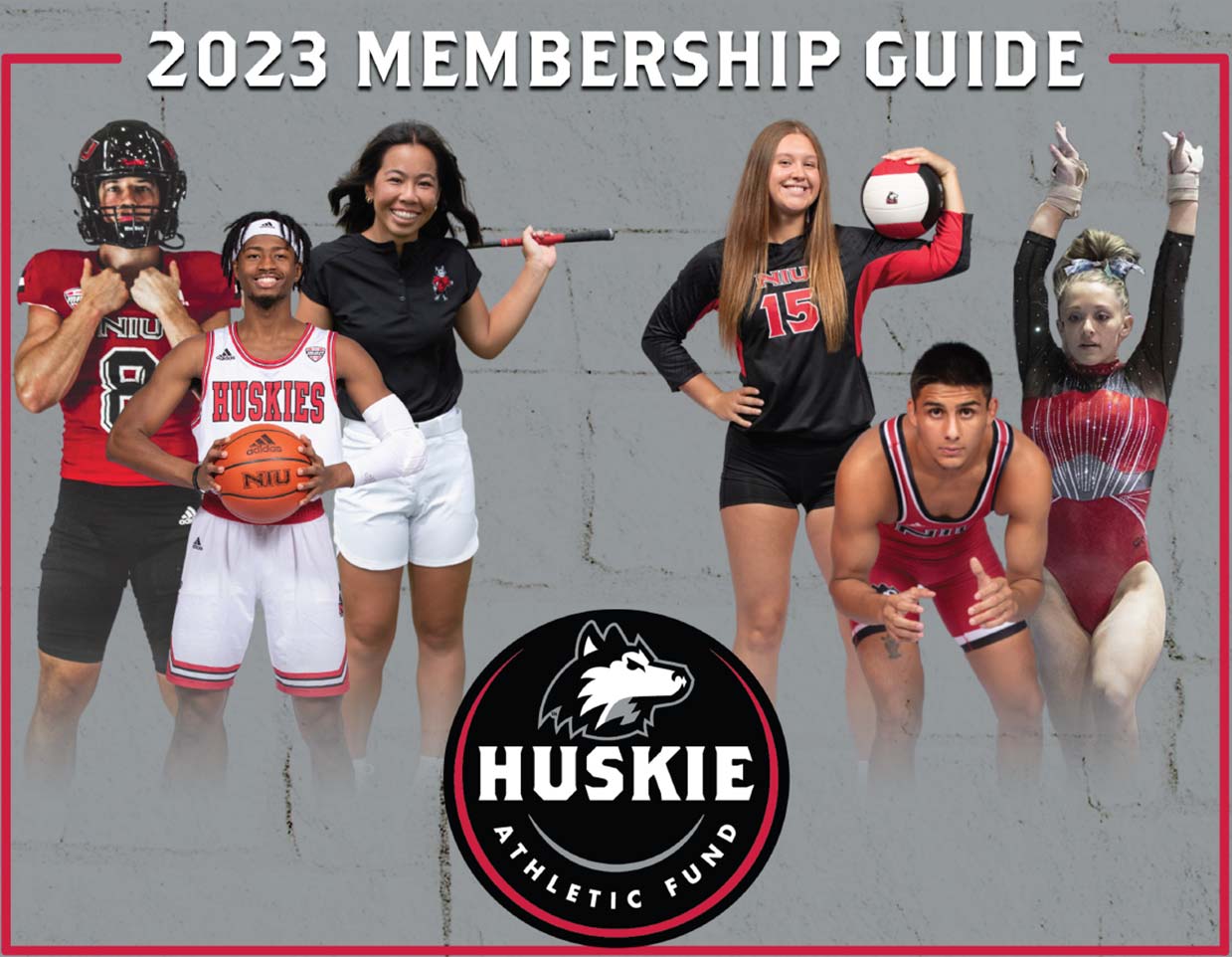 MEMBERSHIP GUIDE
LEARN ABOUT GIVING PROGRAMS, BENEFITS, AND YOUR IMPACT ON THE STUDENT-ATHLETE EXPERIENCE!
View PDF
TERMS
Boosters - A representative of NIU's athletic interests. This includes a season ticket holder, a general fan of NIU, or an alumnus of NIU.
Extra Benefit - A special arrangement provided to student-athletes or prospects that is not otherwise available to all NIU students or the public
Occasional Meal - a meal provided by a booster that has been approved by the Huskie Athletic Compliance Office and takes place at your home or an NIU Athletics facility
Prospect - Any student, regardless athletic ability, or participation, who has started classes for the ninth grade
GENERAL RULES TO REMEMBER
Do not provide anything to a prospect or current student-athlete without approval from the Huskie Athletic Compliance Office
Only NIU's coaches and staff members may be involved in the recruiting process
Only after a student attends classes at NIU do they become a student-athlete. Prior to either scenario, they are considered a prospect
GIFTS, MEALS & EXTRA BENEFITS
If a student-athlete accepts benefits due to their status as a student-athlete or athletic ability, their eligibility is at risk
Do not provide gifts to student-athletes (including holiday or senior gifts), as they are considered an extra benefit. If you would like to give something to a student-athlete, please contact the Huskie Athletic Fund.
Do not provide meals to student-athletes (including paying for a meal at a restaurant), as this is also considered an extra benefit. If you would like to provide a meal for a student-athlete or team, please contact the Huskie Athletic Fund who will help with the Occasional Meal approval process.
NCAA RULES TIMING REMINDER
NCAA rules apply to student-athletes year-round, including the summer and their respective sport's off-season.
NAME, IMAGE, AND LIKENESS
Please contact the Huskie Athletic Compliance Office at NIURules@niu.edu or call 815-753-8339 for information on the NCAA and State of Illinois laws on Name, Image, and Likeness. You can also contact Matt Varnadoe, Assistant AD - Compliance at mvarnadoe@niu.edu for more information.
CONTACT
Contact the Huskie Athletic Compliance Office with questions
For more information about NCAA rules that apply to you as a booster, visit NIUHuskies.com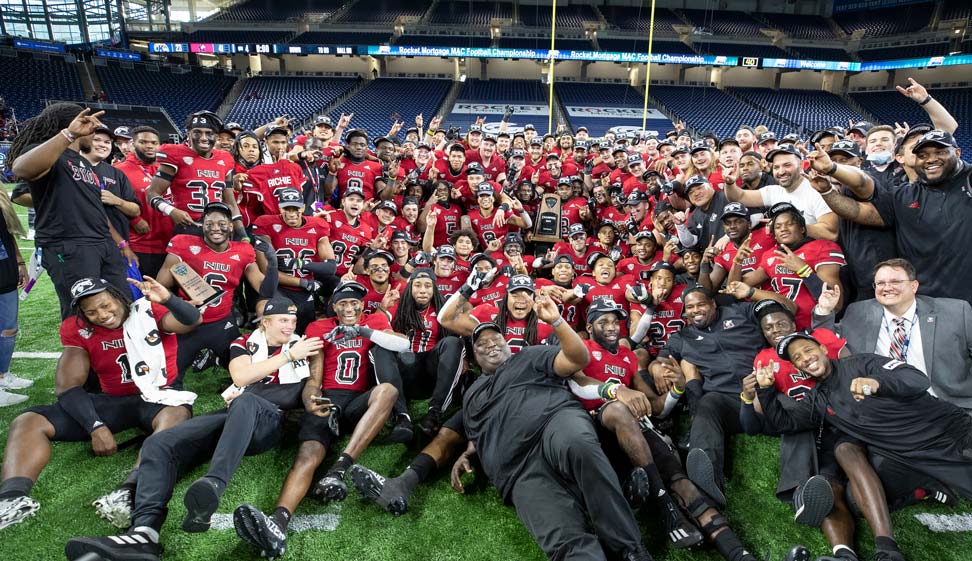 FREQUENTLY ASKED
QUESTIONS
TICKETS
WHERE DO I GO TO BUY TICKETS?
Visit NIUHuskies.com/MyHuskies to log in to or create your ticket account manager and build your membership or buy individual tickets. You can also call the Huskie Ticket Office at 815-753-PACK (7225) to speak to a representative.