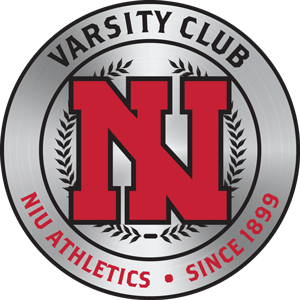 The Huskie Varsity Club is an organization of student-athlete alumni and team support staff who have earned at least one varsity letter at NIU. The club provides an enhanced opportunity for student-athlete alumni to engage with Northern Illinois University and NIU Athletics through special events, initiatives and projects. The Huskie Varsity Club also helps foster and maintain lasting relationships among former teammates, coaches and team support personnel across all NIU sports, generations and geographic locations.
To activate your Huskie Varsity Club membership or to donate to the club, please click on the link below to access The NIU Foundation's online giving portal. Once you have accessed the Foundation's website, please follow the instructions on how to direct your donation.
Online Giving Portal
Step 1

Customize your gift.

Select amount and designation.
Choose whether you want your gift to be a one-time contribution, a recurring contribution over a set number of months, or an ongoing contribution.
Opportunity to have your employer match your gift. You may be able to double the impact of your gift. Sometimes - even more.
Personalize your gift using our customization options.




Step 2

Provide your information.




Step 3

Review your gift.

Click the blue button "Process My Gift!" to submit your gift.