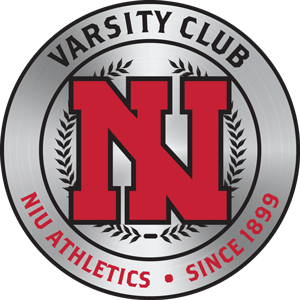 The Huskie Varsity Club seeks to uphold the tradition and legacy of NIU Athletics through engaged and united alumni and endeavors that sustain a culture of participation and philanthropy.
The Huskie Varsity Club is open to student-athlete alumni and team support staff who have earned at least one varsity letter at NIU. Former coaches are also eligible as "Honorary Members" of the organization. NIU student-athlete alumni can activate their annual Huskie Varsity Club membership for $50 or become a lifetime club member with a one-time payment of $500.
Huskie Varsity Club benefits include:
Huskie Varsity Club Membership
One (1) free football, men's or women's basketball and volleyball season ticket
Opportunity to purchase additional season tickets for each sport at a discounted Huskie Varsity Club rate
Eligibility for single-game ticket discounts (all ticketed sports) based upon availability
Invitations to participate in NIU Athletics special events (Athletics Hall of Fame, Victors, team awards banquets and reunions, etc.).
Subscription to Huskie Varsity Club e-newsletter to keep student-athlete alumni current with NIU Athletics news and initiatives
To activate or upgrade your Huskie Varsity Club membership, please visit The NIU Foundation's online giving portal.
Online Giving Portal
To activate or upgrade your membership by phone, please call Brad Hoey at (815) 753-6667.