Basketball Tickets & Premium Experience
---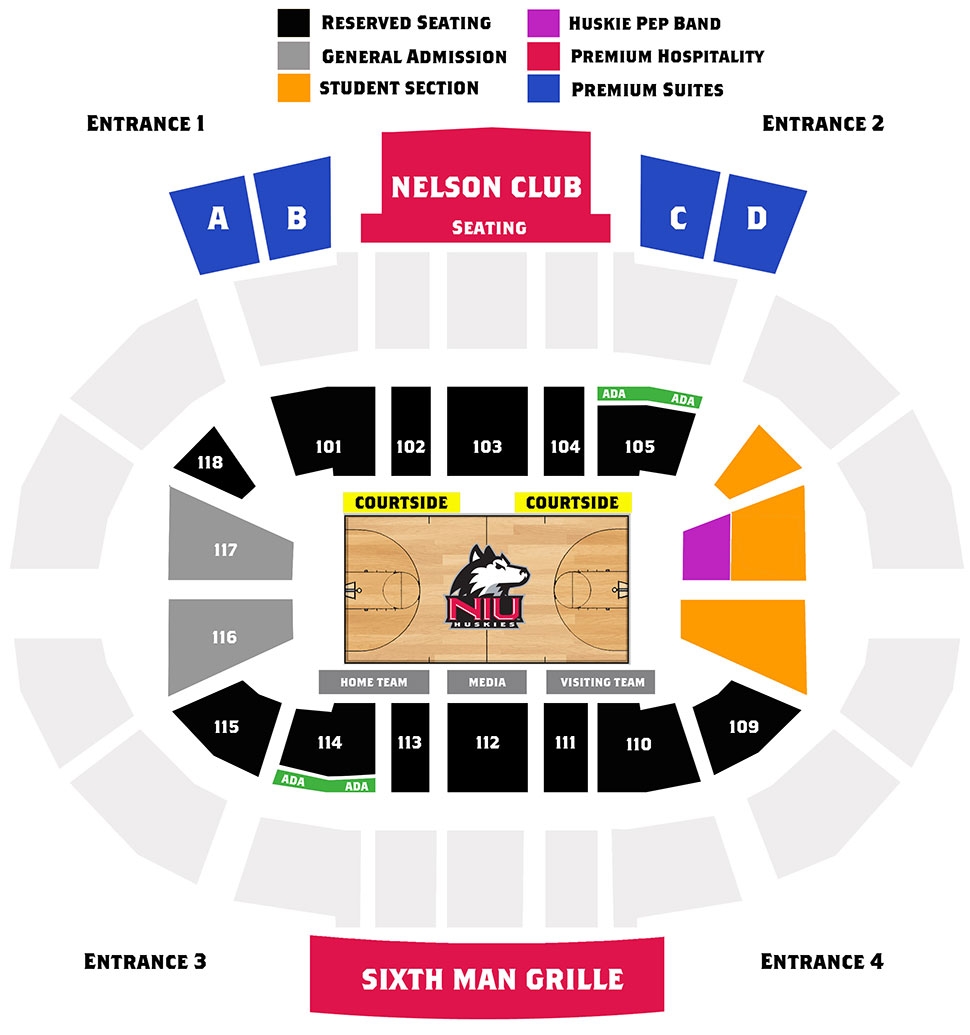 SEASON TICKETS
RESERVED SEATING:
Men's Basketball Season Tickets:
$110 for general public
$95 for ages 62+, faculty and staff
Women's Basketball Season Tickets:
$50
For more information or to purchase your
tickets today call
(815) 753-PACK (7225)
Men's Basketball Season Ticket Benefits
Season tickets are significantly discounted from individual game tickets
Season tickets guarantee you the best seats in the Convocation Center
Priority access to tickets for away games and the Mid-American Conference Tournament
Exclusive invitation to pre-season event
Group Tickets
Customize a group outing for your next family function, church group, birthday party, fundraiser, client meeting, youth team, office excursion or school trip.
Group ticketing offers a great outing at a price that everyone will enjoy!
For NIU basketball games, groups of 20 or more save over the single-ticket price.
---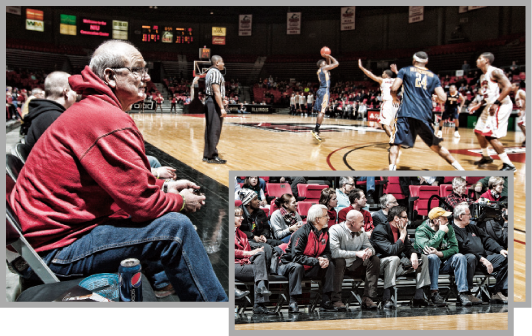 MEN'S BASKETBALL COURTSIDE SEATS
Donation of $700 per seat
Includes Nelson Club hospitality throughout the season
*Does not include the cost of the season ticket

Season Ticket: $110 per seat
Please call (815) 753-1923 for more information on
Men's Basketball courtside seating
---
MEN'S BASKETBALL NELSON CLUB
Located in the Nelson Suite at the top of the arena seating areas

Features a great view of the court

Padded theater style seating

Flat screen television monitors with live video feed

Access to private bathrooms

Ability to purchase into a premium food buffet

Full cash bar available

Season hospitality (no seat): Donation of $350

Season hospitality including premium seat: Donation of $500
**Does not include the cost of the season ticket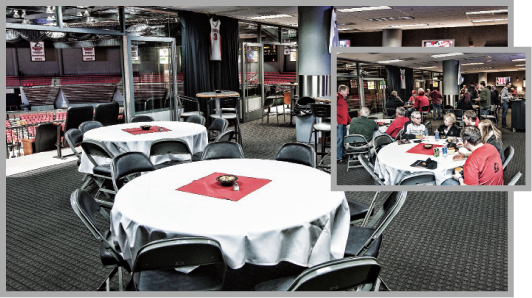 SIXTH MAN GRILLE
Donors at the Cardinal Level ($300) and above have access to the Sixth Man Grill hospitality
Sixth Man Grille will be open for both Men's and Women's Basketball home games
Please call (815) 753-1923 for more information on
Men's Basketball Nelson Club hospitality and seating
---
PREMIUM SUITES
Three year lease term: Call (815) 753- 1923 to reserve your suite!
Includes first right of refusal for all Convocation Center events


SUITE AMENITIES INCLUDE:
Private suite entry via elevator
Luxury seating
Contemporary furniture
Suite level coat closets
Private, suite level restrooms
Accessible 1 hour before and after event (subject to change)
Television(s) with cable access
Sofas, high-top tables, & bar stools
Wet bar/mini-fridge (Per suite holder contract)
Convocation Center
The Convocation Center is home to both the NIU men's and women's basketball teams, as well as the Huskie volleyball, wrestling, and gymnastics programs.
It has seating for up to 10,000 in the 45,000-square-foot "bowl" arena, an eight-sided video scoreboard, and a 200-meter track. There are four private suites, each with seating for 20, and one club-level suite seating 70.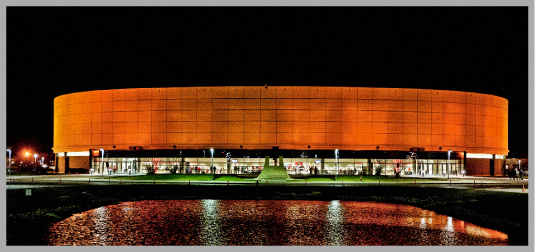 ---
If you would like more information on the

BASKETBALL PREMIUM EXPERIENCE

call us at (815) 753-PACK (7225)