Greetings, Huskies!
Reflecting back on 2016, it was another outstanding year.
As we welcome in 2017, it is critical for all Huskies to UN1TE with purpose - as a department, a university, a community, and ultimately together as one team.
To UN1TE means to join together to do or to achieve something. This year, we are kicking off our UN1TE campaign, where we ask you to come together to support the future of our student-athletes.
NIU Athletics continues to shape the future for our student-athletes through inclusion, by leading the way in our classrooms, in competition and within our community.
As you read through this donor guide, please know that your support will continue to advance NIU UN1TE.
Athletics and our prominent national standing. You can, and will, make an impact by supporting NIU Athletics.
If you have any questions, please contact the Huskie Athletic Fund office at 815-753-1923 or huskieathleticfund@niu.edu. You can also learn more and donate online at huskieathleticfund.com and GO HUSKIES!
GO HUSKIES!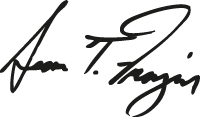 Sean T. Frazier
Associate Vice President/Director of Athletics
Northern Illinois University